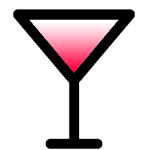 Goodnite Gracie's Jazz & Martini Bar
We love Goodnite Gracie. This jazz and Martini bar is the best, to put it bluntly. They are the absolute best when it comes to fruity Martinis and of course live jazz music. It's also worth noting they have friendly staff that will make you feel right at home. Hungry? They serve food as well. The ambiance is trendy yet comfortable. 21 and up only, sit back, relax, have a hot meal, a cold drink, and enjoy some of the best live jazz music in Ann Arbor. Get them at 301 South 1st.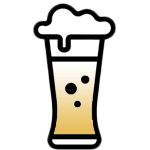 Ashley's
Head over to 338 S State St to enjoy a drink at Ashley's. This Ann Arbor institution has one of the best beer selections in the area. Really, their beer offering is super impressive! In fact, since they have rotating taps, over the course of just one year, over 1,000 different brews rotate through Ashely's. That's a LOT of beer! While we can definitely recommend them for both food and ambiance, what really sets Ashely's apart from most is the beer. Any night out drinking in AA just isn't complete without a stop at Ashely's!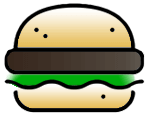 Angelo's Restaurant
Angelo's is a popular Ann Arbor restaurant with some amazing breakfasts. Their pancakes and French toast are always there to satisfy a morning craving for something sweet and filling. Have you ever head deep fried raisin bread? Angelo's has it, and it's completely home-made. They open at 6am each morning, 7am on Sundays, so you can enjoy a hot, delicious breakfast any day of the week. Come down to 1100 Catherine St.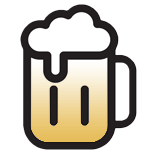 Fraser's Pub
Fraser's can be found at 2045 Packard St. Have you ever had beer with your omelet? We recommend this seemingly odd combination at Fraser's Pub. There really is nothing like a blue moon and a veggie omelete to start any morning. Oh, and the breaded pickle chips? Sure to be your new favorite way to eat a pickle. This bar is a bit divey, but it's comfortable, and you'll love spending a night with your friends here. Enjoy great food and drink and even better prices when you stop at Fraser's!

Alley Bar
Come visit Alley Bar at 112 W Liberty St. If you ever want a delicious cocktail, you've got to try their dark and stormy cocktail, wow, that's awesome. They also offer many great draft beers like Right brain Amber Ale, and Bells Lager. The great selection of liquors and beer make Alley Bar one of the best bars in Ann Arbor. The atmosphere here is divey and a little reminiscent of an old speakeasy! There's pool tables, TVs, and fun for all in this loud, upbeat bar. Service is friendly and prices are low! It's a cool place, but the drinks are what truly make it awesome.
Ann Arbor Zip Code or Zip Codes: 48103, 48104, 48105, 48106, 48107, 48108, 48109, 48113