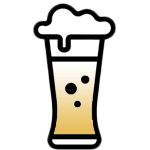 The Red Baron
Located at 2495 S Center Rd, you will find The Red Baron, one of the most classic and most recommended restaurants and bars in the Burton area and the Flint Party Bus service area. This one's definitely more of a bar than restaurant. Though the food is good, the craft beers are what it's all about. We love getting one of their hearty sandwiches along with their classic waffle fries on the side. The Fat Darrel is the best one as far as we're concerned! It's hard to imagine a more cozy spot with better happy hour prices than this. TVs for sports and DJ music too. The best night is Thursday. You can call up The Red Baron for more information at phone number (810) 744-1310.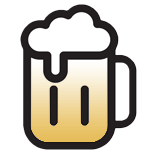 Puzzler's Pub
Found at 3498 E Bristol Rd is Puzzler's Pub, a relaxing and inviting sports bar that everybody traveling in the Party Bus Flint Burton service area can really appreciate. There's nothing too ground breaking here, just the standard bar fare and drinks, but we say that with love because they nail the sports bar vibe perfectly and they've got everything you could want. The weekends are the loudest and most liveliest time to be here, and if you're looking for an enlivening pick-me-up in terms of ambiance, that might be the moment for you! Great service and it's always fun chatting with the regulars. Curious? Call 'em up at phone number (810) 744-9999.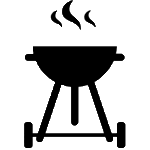 Table & Tap
555 S Saginaw St offers up Table & Tap, a definite Burton favorite for our Party Bus Flint customers. This is a cool barbecue restaurant and bar, serving up yummy and spicy BBQ cuts along with tasty drinks to cool you down. They've got more beers on tap than you could even imagine, from your favorites to more obscure craft brews that you will really enjoy trying. The pork egg rolls are one of the best starters if you ask us, and we're big fans of the chicken version as well. The grilled romaine Caesar salad is excellent too and we're just hooked on their pulled pork. You can find out more about this one at phone number (810) 250-3631.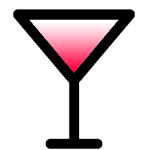 Walli's Restaurant
Located at 1341 S Center Rd, you'll find Walli's Restaurant, a clear Party Bus Flint favorite. This is a really unique place that serves up a lot of Asian fusion favorites as well as a huge array of yummy sushi! They've got a nice salad bar here so that you can get some fresh fixins, and they're really consistent in terms of quality across the board here. One of the best things about this place is that you can enjoy some strong and old fashioned cocktails along with your meal! You'll enjoy watching the game here too and the fact that there's so much space for party bus groups. You can call up Walli's Restaurant at phone number (810) 743-9600.

Starlite Coney Island
At 1500 N Center Rd, Starlite Coney Island awaits your first visit! This is a real classic in Party Bus Flint's Burton service area, especially after a night out at the bar when you just need the perfect breakfast food to chase that hangover away. Great orange juice, yummy coffee, pancakes, waffles, eggs, bacon, sausage, biscuits and gravy... They've got just about everything that you could imagine here and it's all so filling and good. The fact that they are open 24 hours serving all that great breakfast fare plus coney dogs and cheeseburgers and all your diner faves just makes it even more essential! Call this one for more info at phone number (810) 742-4955.
Burton Zip Code or Zip Codes: 48509, 48519, 48529
For pricing inquiries or further questions: please give us a call at 810-201-4794.