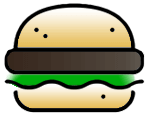 Clio Roadhouse Bar & Grill
2183 W Vienna Rd is the home of Clio Roadhouse Bar & Grill, and thought you might not expect cleanliness and impressiveness from a place with "roadhouse" in the name, you will be shocked at just how much quality you find here! The vibe is pure cool, just the perfect place to spend a weekend evening with your good friends. The menu is extensive and we're obsessed with their build-your-own burgers. This is in fact the biggest burger bar in the state, so you're visiting a bit of a landmark! Tuesdays bring tacos and tequila into the mix, and Party Bus Flint customers could not love that more! Easy to reach at phone number (810) 564-2200.

Lucky's Steak House
11451 N Linden Rd in Clio is the location of Lucky's Steak House, one of the top recommendations by Party Bus Flint staff and customers alike! You'll love shouldering up to the bar and ordering a nice brewski or perhaps a tasty martini while you wait for a table for your group. They've got one of the friendliest waitstaffs in town and they really know how to serve a large group and make them feel right at home. We adore the hot bread that's served when you first sit own. You'll definitely want to try their oft-recommended chili and you cannot go wrong with their delicious prime rib. This one can be reached at phone number (810) 686-8600.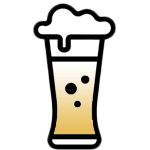 Cloverleaf Bar & Grill
13508 N Saginaw Rd is where you can find the lucky four leaf clover that is Cloverleaf Bar & Grill! Many say that this is their favorite bar in the Clio section of Party Bus Flint's service area. They have some of the best happy hour prices that you will find anywhere in the state. Wonderful beer selection including plenty of Michigan craft brews that will really tickle your tastebuds. The live bands that play here really add some liveliness and good energy to the space, and they are definitely worth checking out. You just might become a fan. Clearly one of the coolest hangouts in Clio. Call for further info at phone number (810) 687-0928.

The Black Horse Tavern
12598 N Saginaw Rd is where you'll find The Black Horse Tavern, a cool sports bar that has more than its fair share of beer, wine, and spirits. This is one of the newer additions to the Clio area of Party Bus Flint's service area, and as such, we don't have a personal dining experience to tell you about just yet! Our customers have raved about the service and the food and drinks though, and many of them are requesting this one on a daily basis. Closed Sundays, but open til 1 most nights and til 2 on Fri-Sat! This one's out to make a big impression and we think they're doing a bang up job of it! Easy to reach for more information at phone number (810) 640-8115.

Clio Bowling Arcade
3345 W Vienna Rd is the spot where you will find the famous Clio Bowling Arcade. The locals know that this is one of the coolest little spots to hang out and have a good time with their friends, and it's the same story for you when you find yourself out here in Clio with Party Bus Flint. They have a decent little beer selection on tap and some yummy bar fare for you to enjoy while you bowl. Beyond the bowling, there's also pool and darts to keep you busy here. On weekends, this place is really packed with all ages throughout the day and night. An essential in Clio! You can reach them for info for your group at phone number (810) 686-0260.
Clio Zip Code or Zip Codes: 48420
For pricing inquiries or further questions: please give us a call at 810-201-4794.