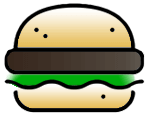 Whitey's Restaurant & Take Out
109 N State Rd is the spot where you will find Whitey's Restaurant & Take Out, and what better place is there to send your Party Bus Flint chauffeur when you're in the Davison area? It's rumored that they have the very best fish and chips in town right here, and from our own personal experience there, we'd have to say there's some heavy truth to that rumor! Good stuff. There's a fresh salad bar that you can just dive right into as well, just packed with deliciously fresh items that you can craft an amazing salad from. Super friendly service and just such a cool atmosphere. Highly recommended. You an call them up at phone number (810) 653-6666.

Senor Lucky's
840 S State Rd is the home of Senor Lucky's, an awesome Mexican restaurant that's casual and relaxed and definitely worth visiting during your Party Bus Flint outing in Davison. It's a little more bar than restaurant, which makes it really a perfect place for party bus travelers. While this is more Americanized than authentic Mexican food, it's a cool Coney Island type of vibe and it goes well with the full bar, TVs, and sports bar vibe. What do we recommend here? The wet burritos and the shredded beef quesadillas, of course! Too delish. Not a huge place, better for smaller Party Bus Flint groups. Call them up at phone number (810) 653-3707.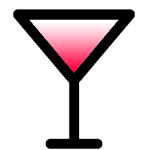 Madden's Lounge
809 N State Rd is the place where you'll find Madden's Lounge, conveniently located on M-15 in the Davison area for our Party Bus Flint customers. We love the fact that this is a family owned and family run business, and the fact that they've always got hot food and cold beer flowing, not to mention sports on their many TVs just makes it too good to resist! The namesake burger with olives is our favorite thing to indulge in here, but you cannot go wrong with anything on the menu. The DJ music is fab and we love Fridays and Saturdays the best, or any time during happy hour.r This one can be reached at phone number (810) 653-5330.

El Charrito's, Helena's Original Restaurante
201 Mill St is the home of El Charrito's and this is the kind of Mexican place that really gets it right on all counts. We're hooked on their delicious enchiladas, smothered in gooey cheese, and the fresh taco salads are also just the perfect lunch if you ask us. This is the place that you can get the more authentic food that you might be craving. They'll start you off with chips and salsa and from there it's just better and better and better! Too good. There is a full bar for your enjoyment here, so get yourself a nice drink and relax the stress away. Your party with Party Bus Flint will be a real blast if this is your destination. You can call this one up at phone number (810) 658-9308.

John's Pizzeria
9010 Davison Rd is where you'll find John's Pizzeria, and this is another family owned and family run business in the Davison area that our Party Bus Flint customers have really told us that they love. All of the Italian food is delicious here, not just the pizza, and they offer up a nice array of alcoholic beverages from the small bar for you to enjoy along with your meal. The breaded zucchini chips are one of our favorite options here and they make the perfect starter or carryout item to enjoy on the party bus! The car shows in the summer are an awesome time to stop in and check out the excitement. Call them up at phone number (810) 653-4119.
Davison Zip Code or Zip Codes: 48423
For pricing inquiries or further questions: please give us a call at 810-201-4794.