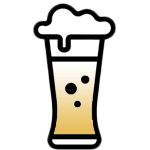 J B Bamboozle's Pub & Grille
J B Bamboozle's Pub & Grille is located at 14323 Michigan Avenue, and it's one of the more popular choices for nightlife enjoyment in the Dearborn area. The prices are good here, and the owner is always very nice to all of the patrons. Their great customer service never wavers and you'll always feel welcome at this bar. They offer great food, and even better prices on draft and tap beers. If you're planning an ight out in Dearborn, make sure to put J B Bamboozle's on your itinerary! Come in today for a great experience!

360 Grill & Lounge
360 Grill & Lounge is one of our favorite places to relax with some hookah. 630 has an industrial feel that makes it one of the more modern establishments to visit in the area. This contemporary lounge has hookah, coffee, WiFi, brunch, and much more for you to enjoy during the day. And during the night? Well, it's always a full on party at 360! If you've got a large group, they can definitely accomdate you. We know you're going to love this place, everybody has a great experience here!

Starter's Bar & Grill
Starter's Bar & Grill offers an American Lounge atmosphere with delicious food options for you to consider. Are you a fan of fish and chips? You're going to love the fresh, crispy version that the cooks whip up here. It gets loud here, but that's part of the fun! Casual and comfortable, you can kick back with a beer here and just enjoy hanging out with your friends. This local restaurant often gives back to the community, so you can feel good spending money here.

Vanilla Lounge - CLOSED
Vanilla Lounge is located at 16351 Ford Road in Dearborn, and it's an upscale hookah lounge that everyone can enjoy. This is a great place to enjoy a birthday or bachelor party. This is an uncluttered, professional, and charming space that's a great place to spend your weekend! They offer appetizers that are delicious, and they even have fruit hookah for those who have never tried it before. The trendy and intimate vibe here makes it a top choice.

Bronco Lounge
Bronco Lounge is the place to be if you want to check out some lovely ladies while you eat! This isn't quite a strip club, or a restaurant, but a combination of both. The food is actually amazing here, with specialty burgers that are fantastic. It's one of the highest rated places in Dearborn and we've taken tons of birthday and bachelor party groups here for nights out, and all have had a good time. If you're looking to enjoy some cold drinks in a great atmosphere, come over to 4025 Maple St.
Dearborn Zip Code or Zip Codes: 48120, 48121, 48123, 48124, 48126, 48128
For pricing inquiries or further questions: please give us a call at 810-201-4794.