Vain Ultra Lounge
Vain Ultra Lounge can be found at 1500 Woodward Avenue! If you're looking for dancing and drinks in Detroit, this is your spot. You'll love the great techno and upbeat electronic music they have here! And don't worry, there's plenty of room to dance! They also have a way to get discounts on certain bottles of booze, and a whole lot more. The atmosphere here is upbeat and comfortable, not pretentious like some clubs can be. This is definitely the place to club at too, it's just a really good time in general.

Cafe D'Mongo's Speakeasy
This place is simply rad and just a lot of fun as a whole. It's hip, fun, and got a ton of booze! Not to mention, it's one of the highest rated bars in Detroit. As you might expect from any good speakeasy, Cafe D'Mongo's has some top notch cocktails! They also serve soul food! The prices are incredibly cheap. If you're looking for good drinks, delicious food, and cheap prices for your night out in Detroit, this is your place! Come visit D'mMongos at 1439 Griswold St.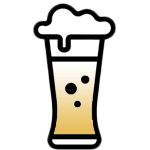 LIV Resto
Liv Resto can be found at 641 Beaubien St. Live Resto is one of our favorite Detroit lounges. If you like poetry at all, you will absolutely love the open mic poetry night LIV. The experience of live poetry is one that you've got to have at least once! LIV Resto is a ton of fun, and has a really great atmosphere as a whole. The beer selection is pretty decent as well, but what really makes this place amazing is that it's so cozy, and comfortable. All in all a good time with creativity and beer.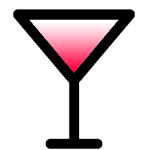 Skybar Detroit
If you've never been to Skybar Detroit, then we hihgly reccomend you check them out during your next night out. We can't say enough good things about this place! It's got style, taste, and a whole lot of great people working here, who are super friendly. The food is good too, and the drinks are strong and affordable! Their cocktail menu is expansive and we can say that each drink is amazing. This is by far one of the top bars in Detroit for a good, stiff drink and swanky atmosphere. Find SkyBar at 1150 Griswold St in Detroit.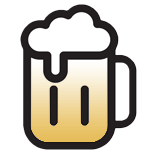 Detroiter Bar
Check the Detroiter Bar at 655 Beaubien St. This has to be on of the best places to get a delicious burger and to come and hang out before a game. The Detroiter is a classic Detroit institution, a staple in the city's bar scene. It's also a great place to take shots, drink lots of brew, and watch sports with your buds. Some have called it a dive, but all say it's one of the best around, dive or not. The beer is always cold, the food is always hot, and the service is always friendly!
Detroit Zip Code or Zip Codes: 48201, 48202, 48204, 48205, 48206, 48207, 48208, 48209, 48210, 48211, 48213, 48214, 48215, 48216, 48217, 48219, 48221, 48222, 48223, 48224, 48226, 48227, 48228, 48231, 48232, 48233, 48234, 48235, 48238, 48242, 48243, 48244, 48255, 48260, 48264, 48265, 48266, 48267, 48268, 48269, 48272, 48275, 48277, 48278, 48279, 48288