The Laundry
125 W Shiawassee Ave offers up one of the most memorable establishments that you could ever choose to visit when you're in the Fenton area with Party Bus Flint. This is the best French restaurant around, so popular and beloved among the locals that it's always packed and always worth the wait. There's a bar here too that's always loud and lively, and you'll enjoy yourself on either side. If you're dining, try the vegetable strudel or the Georgia reuben sandwich! We love them! They import a lot of goodies from Zingerman's in Ann Arbor, which is a real treat. Call for reservations or information at phone number (810) 629-8852.

Lucky's Steak House
17500 Silver Pkwy is the spot that houses Lucky's Steak House, and we honestly can't think of a better steakhouse in the area for you to hang out and enjoy a really delicious meal with your Party Bus Flint crew. This is a Fenton favorite that's still going strong after all these years. There's a separate party room that you just might want to take advantage of for your party bus groups, or just hang out in the main dining area with all the other happy diners. The array of barbecue favorites that are available is just so tantalizing and irresistible. We love the ribs and the fresh salads and warm breads! Call for info at phone number (810) 750-1400.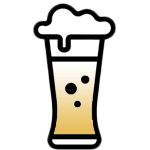 Fenton Fire Hall
201 S Leroy St is the location of Fenton Fire Hall, a very cool American restaurant and bar where you and your Party Bus Flint crew can enjoy a good meal and some amazing drinks. The downstairs bar is really a pleasure, with plenty of room for your party bus groups and very friendly bartenders that make you feel right at home and don't mind chatting it up with you all night long. The bahn mi sandwich is a top fave, along with the octopus and the armadillo eggs, not to mention the Flintstone style ribs! How cool. Many compare this place to The Union and Union Woodshop, and we definitely agree. Good stuff! Call phone number (810) 936-0442.

Sagebrush Cantina
14284 N Fenton Rd is the spot where you can locate Sagebrush Cantina, and we would not blame you one bit if this was your first stop during your Party Bus Flint trip in Fenton. This might be a chain restaurant but it doesn't feel like one. They offer up fresh and delicious Mexican food that is on par with the best of the best, and frankly, we love it all! The carne asada nachos are a mountain of mouth watering pleasure that you simply must share with your party bus group! The fish tacos are a great choice for your entree and we love the shrimp tacos and wet burritos too! They even have great burgers here! You can call this one up at phone number (810) 629-3955.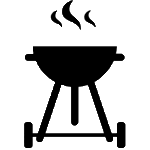 Beale Street Smokehouse BBQ
2461 North Rd is the place where you'll find Beale Street Smokehouse BBQ, and if you are as hooked on barbecue food as we are, then this place will really set your internal smoke alarms blazing! Mmm! Good stuff. This is a hidden gem that's tough to find, and that means that it's never as packed as other more popular barbecue spots. You'll feel like you discovered a secret treasure and you'll want to keep it all to yourself. They've even got amazing live music here! The odd thing about it is that it's attached to a gas station, which perhaps puts some people off, but don't judge this book by its cover! Pure perfection within! This one can be reached at phone number (810) 750-0507.
Fenton Zip Code or Zip Codes: 48430
For pricing inquiries or further questions: please give us a call at 810-201-4794.