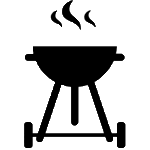 Table & Tap
555 S Saginaw St serves up Table & Tap, one of the coolest barbecue bars around. This isn't one of those super cheap BBQ places, rather a moderately priced one with excellent quality, and everything that you find here will impress you to no end. That's why Party Bus Flint customers are always requesting it and enjoying it during their trips in Flint! There's an impressive array of beers on tap here and you'll definitely enjoy perusing those. If we recall correctly, they have 30 taps of craft brews. The food is outstanding. The BBQ bruschetta is a uniquely flavorful dish, and the garlic fries with BBQ dipping sauce! Incredible! If you're thirsty, enjoy something mixed up by their excellent bartenders! There's a full bar, happy hour, and outdoor seating! Call them up for info at phone number (810) 250-3631.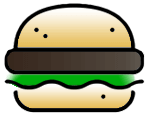 Bar Louie
Flint, specifically, 4360 Miller Rd, is the location of Bar Louie right here in the Party Bus Flint service area, and everybody knows that this is a smart and reliable place to go when you want to really enjoy a night of drinks and dinner with your good buds. This is a chain but somehow it never feels like it. Cozy, comfortable, and great service. The happy hour specials offered here apply to both the drinks and the appetizers, which helps you to save some dough! Dollar burger night is a blast and the tempura shrimp is one of our faves. They've even got a pear salad here that is so fresh and good. Delicious desserts too. Open til 2 every night! You can order food for pick up if you're looking for such a convenience, call (810) 600-1500.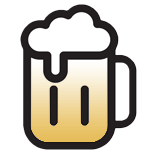 Torch Bar & Grill
522 Buckham Aly is the place where you'll find Torch Bar & Grill, one of the best pubs and sports bars in the Party Bus Flint service area. This is a very friendly spot that is always packed with happy customers. The namesake torch burger comes highly recommended and we are absolutely in love with their wedge fries! We dig the dive bar atmosphere and the fact that they have so many TVs around for sports. The cocktails are pretty high end, the pear cocktail is our favorite concoction. You'll certainly want to come in on the nights of Thursday, Friday, or Saturday for the best times with the liveliest crowds. No happy hour prices here, but you won't need them! Our favorite snack to have with a beer is their fried pizza rolls. Incredible! You can reach this bar and grill by calling (810) 232-0626.

Cork on Saginaw
635 S Saginaw St offers up Cork on Saginaw, one of the most charming wine bars that you will ever have the pleasure of visiting in Michigan with Party Bus Flint. This is a full bar as well, not just a wine bar, and you'll adore Marilyn at the bar who really knows how to create some amazing and unforgettable drinks. Their wine machine is something that you'll certainly want to ask about when you're there. You can attend a wine tasting here or even buy a bottle of your favorite. In terms of the food, you'll adore the carrot soup and the sandwiches as well as the mussels in white wine. The grilled salmon sandwich and hand cut sweet potato fries are satisfying combination. For anyone with a sweet tooth, you'll go crazy over their dessert menu! This classy place is best on Thursdays, Fridays, and Saturdays! You can call for reservations or further information at phone number (810) 422-9625.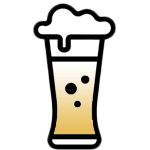 501 Bar & Grill
500 S Saginaw St is the home of this fabulous tapas bar and American restaurant known as 501 Bar & Grill. This place is fantastic on all counts, including the look and feel of the interior, the wonderful music that they play, and the cozy bar where you and your Party Bus Flint friends can sit for hours just soaking up that ambiance. There's a seemingly endless variety of food to choose from here, including BLT pizzas on wheat crust, crispy moo shu duck 501 style, calamari and crab cakes, and even baked goat cheese that provides the perfect starter to what's sure to be an amazing meal. The crispy tofu with the Yuzu dressing is one of our favorites on the menu, though, and we're addicted to their eggplant fries! And for dessert and drink options? The homemade cookie sundaes are indulgent, and the Limoncello martini is super freshing, while the Michigan Manhattan is a superb drink. The toasted coconut martini is the best of both worlds! There is a full bar here and even outdoor seating. Call (810) 410-4406 for more info.
Flint Zip Code or Zip Codes: 48502, 48503, 48507, 48532, 48551, 48553
For pricing inquiries or further questions: please give us a call at 810-201-4794.