Gina's Pizza
766 Chamberlain St is the spot where you can find the one and only Gina's Pizza, a real classic out here in the Flushing area that Party Bus Flint customers certainly enjoy when they're partying with their friends out here. Many who grew up in this area say that this is the place that they compare all other pizza to, and we think that really says a lot. The quality of everything, from the crust to the sauce to the cheese to the toppings, even to the perfection with which they bake it, is just unreal. The folks who work here are super friendly and the prices are super low. You can call to order those delicious pizza pies at phone number (810) 659-4281.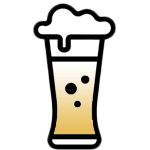 Johnny's Pour House
240 W Main St is where Johnny's Pour House sits and we think that this is a very ideal choice for your upcoming Flushing trip with Party Bus Flint. Many say that this is the very best restaurant and bar in all of Flushing, and we'd vouch for that fact too! They're packed all the time with happy customers who provide the real proof of the quality here! The ambiance is so cozy and cool and you'll just love noshing on delicious burgers while you sip ice cold beers and watch the game on TV. So many have given this a "best in town" rating and we just can't disagree with that! Very highly recommended. You can call them up at phone number (810) 487-1020.

Skip's Come Back
111 E Main St is where Skip's Come Back sits, and this little dive bar and American restaurant is a cheap and cute place to stop in for a bite to eat and a nice cold beer when you're out here in Flushing. The owners have always been very friendly and we've been able to rely on this place so many times over the years. There's a full bar here and plenty of space for your larger party bus groups, and it's great that they accept credit cards here for those in your party who only carry plastic. There are TVs here to watch sports and super friendly bartenders. You can call for more information at phone number (810) 659-6111.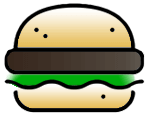 Beef and Barley
2055 S Linden Rd houses Beef and Barley and we just can't say enough about how much we love this restaurant and bar. The name might hint at a chain type of restaurant, but it's not! This one's a touch pricier than other places in town, but well worth it. You'll be treated to a whole lot of delicious traditional American food here, including some of the best hamburgers you'll ever taste. The craft brews are oftentimes from right here in our home state of Michigan, and that's something that all of our Party Bus Flint customers can definitely appreciate! Visiting this place will really make your Flushing trip even more memorable. Call them up at phone number (810) 715-5720.

Grill of India
2105 S Linden Rd serves up Grill of India, another one of the more pleasant and memorable places to relax and enjoy a good meal in the Flushing area with Party Bus Flint. If you've had the pleasure of visiting other Indian restaurants around here, you'll be happy to know that this one puts them all to shame. Excellent food and even more amazing service. There aren't a lot of lamb choices here, unfortunately, but the chicken dishes are so delicious that they more than make up for that, and there are a lot of vegetarian options too. All around excellent and so highly recommended! Call them up for reservations or information at phone number (810) 230-7090.
Flushing Zip Code or Zip Codes: 48433
For pricing inquiries or further questions: please give us a call at 810-201-4794.