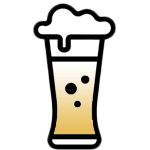 Gaines Bar
114 Genesee Ave is where you will find the historic Gaines Bar, which happens to be one of the least expensive watering holes in the area too! Can't complain about that. It's instantly recognizable by the old fashioned two-story exterior, and as soon as you walk in under that antique sign, you'll be treated to an equally old fashioned experience inside. The long wooden bar is an absolute joy to sit at, whether you're mingling with the regulars, hanging out with your Party Bus Flint buddies, or chatting up the bartender. Dim and relaxing, just like a good bar should be. Very highly recommended. You can reach the folks here at phone number (989) 271-8518.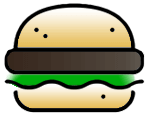 Bar Louie
4360 Miller Rd is the spot to find the Gaines area Bar Louie location, and it's no secret that Party Bus Flint customers in this area just love this place! Yes, it's a chain, but they do everything so well here that you feel like you're in a family run business just enjoying your evening with all your good friends. They've got some of the best food in town, including a huge array of sandwiches, nice soups, and delicious entrees. All the standard bar fare is here plus a few impressive surprises. Great beer selection and a full bar of course. This is a nice spot to watch the game, shoot some pool, or play darts with your buds. Call them up at phone number (810) 600-1500.

Nick's Hometown Grill
102 N Saginaw St is the location of Nick's Hometown Grill, one of the nicest places to eat in the Gaines area and also one of the most inexpensive! They've got one of the freshest salad bars in town so you can craft a nice huge salad as your meal if you like, or just as a delectable starter before you go in on that menu! The menu item that we would most recommend to you, especially if celebrating something special, is the surf and turf! A little more on the expensive side, of course, but oh so delicious and just irresistibly good. The burgers and soups are also great choices here. You can reach them at phone number (989) 288-6400.

Lucky's Steak House
17500 Silver Pkwy is where you'll find Lucky's Steak House, and if you are in the mood for some amazing steaks when you're out here in Gaines with Party Bus Flint, this is the spot that you have got to check out. This is one of the most popular restaurants in this area, clearly due to the high quality of everything, and we love the fact that they offer up a nice dining area, a wonderful bar, and even a private party room that you will want to reserve for your special party bus celebrations. The service here is truly top notch and you'll adore everything about your dining experience here. You can call them up at phone number (810) 750-1400 for reservations or information.

The Laundry
125 W Shiawassee Ave is the home of The Laundry, a famous French restaurant that gets a whole lot of love from everybody in the Gaines area. Party Bus Flint customers travel from far and wide to enjoy the delectable menu items that are served here, including Georgia reuben sandwiches, vegetable strudel, bacon jam and gorgonzola burgers, and buffalo egg rolls. Really a huge array of flavors to choose from here, not just limited to French food. Outdoor seating and even a full bar makes this a party bus essential. Great for groups and even good for all ages parties with kids on board. You can call phone number (810) 629-8852 for reservations or info.
Gaines Zip Code or Zip Codes: 48436
For pricing inquiries or further questions: please give us a call at 810-201-4794.