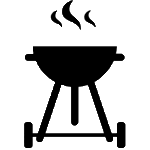 Table & Tap
555 South Saginaw Street, Flint, MI is the spot to go for all of our barbecue lovers traveling in Genesee. This is the home of Table & Tap, an excellent bar and BBQ restaurant that really has it all! We can't say enough how good the barbecue is here; whether you're a BBQ fanatic or you're just a casual BBQ eater, you're going to go crazy for the cuisine at Table and Tap. To reach them by phone, call (810) 250-3631. This is one of the newer places in the area but T&T is already making a really impressive name for itself. The first thing that we've got to mention is the amazing selection of 30 beers on tap. So many brews to choose from! The food is so delish, including pork egg rolls that we cannot get enough of, and chili that's so good you will want to dive right into it! The sandwiches are amazing and the garlic fries and cole slaw are so tasty. As much as we love the beer here, the Michigan Mule is our favorite drink - we can't leave without ordering one! But they're famous for their barbecue. The only possible downside to this place is that they're closed entirely on Sundays and Mondays.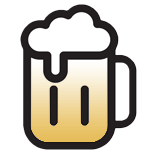 Torch Bar & Grill
If you're looking for a great bar, 522 Buckham Aly in Flint is the home of Torch Bar & Grill, whic is one of the places in the Genesee area that gets the most love from our customers. This is a dive bar with a more traditional pub and sports bar theme that is just running on all cylinders. They get every single thing right. It begins with the cool atmosphere and the great number of televisions for watching the big sporting events of the day. It continues with a huge array of delicious Irish food and bar fare that will really get you craving a pint or two of beer... and of course the beer selection is the final point that just seals their A+ score. The torch burger is a great lunch or dinner, but since it comes with egg and bacon we're partial to eating it for any meal. The potato wedges are the side dish we order every single time we stop in, because they're incredible! Can't decide between potato wedges or onion rings? Then order the half and half basket! We love it here and we know you will too! If you need to call them, you can do so at (810) 232-0626.

Cork on Saginaw
Cork on Saginaw is another favorite of ours, located in nearby Flint. You can get there by heading to 635 South Saginaw Street, as this is the address that houses Cork on Saginaw, one of the most unique restaurants and wine bars in the state. Marilyn is the bartender here and she's just as memorable as the establishment itself, so friendly and creative with the mixes that she creates. They've got a stunning little wine machine here that you will want to take a tour of and get all the info on. You'll be blown away by the amazing selection of wines and you'll have the best time tasting as many of them as you possibly can. They offer fine dining options for Flint, like their halibut or the bruschetta with herbed goat cheese or they have traditional dishes like fresh club sandwiches. To drink, they have some very classy cocktails, like the maple bourbon. If you'd like to make reservations, (810) 422-9625 is their phone number. Don't forget to try the creme brulee for dessert!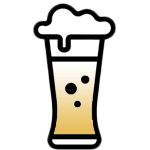 501 Bar & Grill
500 S Saginaw St is where you'll find 501 Bar & Grill, a lovely spot to dine when you are traveling with Party Bus Flint in the Genesee area. The ambiance is beautiful and the service is top notch. This is by far one of our favorite places to sit down for a great steak or perhaps a juicy hamburger. They have a great selection of tapas dishes for you to share with your party bus buddies, which our customers find to be so fun! Order up a bunch and pass them around. The empanadas are amazing here, and we can't recommend them enough! The artichoke dip is probably our favorite, though! The drink selection is excellent here too and you are certainly not limited in that area at all. They have incredible martinis! For dessert, they have some incredible chocolaty temptations, like the lava cake. You'll be able to reach this place very easily at phone number (810) 410-4406.

Blackstone's Pub & Grill
531 South Saginaw in Flint is the place you need to go if you're interested in a great Irish pub vibe for your upcoming trip with Party Bus Flint in Genesee. If you need to reach them for reservations or take out, you can do so by calling (810) 410-4406. This is a bit more of a bar than a restaurant, with a huge array of delicious drinks for you to choose from, whether you're a lover of generously poured pints of beer, glasses of tasty wine, or perfectly crafted cocktails. The club sandwiches are absolute heaven here and we are so obsessed with their fries! Just cannot get enough of the amazingness that is served up here night after night! Be sure to check it out when you're chilling in Genesee with Party Bus Flint.
Genesee Zip Code or Zip Codes: 48437
For pricing inquiries or further questions: please give us a call at 810-201-4794.