Bull Ring Restaurant & Lounge
8234 S State Rd houses a huge establishment called Bull Ring Restaurant & Lounge where you can not only enjoy a great meal and drinks, but you can also shoot some pool with your buddies, sway to some good music, sip a nice tall beer, and just relax and have a wonderful night. So spacious and inviting, just ideal for your Party Bus Flint groups that are traveling in Goodrich! They are quite well known for their pizza here, but we would also recommend the chicken quesadillas as well as the stromboli! Nothing's over the top or too fancy here, just laid back and cool! You'll be able to reach this one for more information at phone number (810) 636-2420.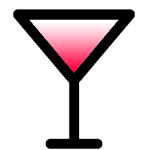 Cranberries Cafe
10250 Hegel Rd is the home of Cranberries Cafe, one of the most pleasant stops in the Goodrich area for our Party Bus Flint travelers. We think you'll be quite surprised at how beautiful and upscale it is here, and at the very same time how affordable and unpretentious it is! There's a huge wine room that holds all of their delicious wine selections, and you'll certainly love perusing that. We're also huge fans of their martinis and we highly recommend that you give them a try. In terms of the food, our favorite is probably the cranberry walnut chicken, and we also go wild for the stuffed shells with marinara sauce. Call them up for info at phone number (810) 636-3409.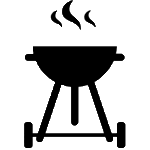 Smokin' J's Bar B Que Pit
10230 Hegel Rd is where you'll find Smokin' J's Bar B Que Pit, an awesome little spot for the BBQ lovers that travel with Party Bus Flint in the Goodrich area. This is a brand new spot that is well worth checking out! Their food is just delish, and we've got to mention how affordable it is too! The pulled pork dinner is the one that you'll want to opt for, and it's great as a sandwich too! The macaroni and cheese will bring a tear to your eye, it's so good! Great hot wings as well! There's no TV here and no wi-fi either, but you don't need any distraction from such delish food. Reach this one at phone number (810) 636-9200.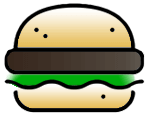 Kearsley Creek Cafe
8233 S State Rd is rumored to have the very best breakfast in the Goodrich area, and having tried it ourselves, we can vouch for that fact! Our Party Bus Flint customers who come through these parts definitely agree with us, and when they're cruising around in the AM hours on early trips, this is their go-to spot. The Hawaiian omelet is what it's all about for us, and many of our friends are hooked on the Greek omelets too! If you're more of a French toast lover, they've got you covered, and they've even got a breakfast burger here for those who really want something unique for a change! Reach this one for hours and more info at phone number (810) 636-6183.

The Captain's Club at Woodfield
10200 Woodfield Dr is the home of The Captain's Club at Woodfield, and this is one of the most popular spots for large Party Bus Flint groups and big celebrations of weddings, anniversaries, and even family reunions. Of course, the golf course setting is just absolutely beautiful, but let's focus on the interior for now. The setting is gorgeous and comfortable and they offer amazing food and drinks for you here. They offer a charming bar and even a patio area where you can enjoy yourself when the weather is good enough for it. They've got event planning and services here that you'll certainly want to take advantage of too. Call them up for more info at phone number (810) 695-8438.
Goodrich Zip Code or Zip Codes: 48438
For pricing inquiries or further questions: please give us a call at 810-201-4794.