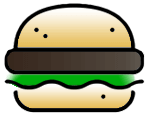 Brick Street Bar & Grille
Brick Stree Bar is located right here in Grand Blanc, MI at 1223 E Grand Blanc Road. The phone number is (810) 603-2114 if you're interested in calling ahead for a table. This is one of Party Bus Flint's favorite places to recommend to our customers in the Grand Blanc area. This small town restaurant is an absolute joy to dine at. Their filet mignon is absolutely amazing and we're hooked on their Thai lettuce wraps and create your own Thai roll, because you can really pack in some amazing flavor! The coconut shrimp is another highlight and the stuffed portobello mushrooms are just a dream come true. However, the Donatello Pasta is a truly high class dish. To drink, their menu or cocktails is impressive - try the Sidecar! If you have a sweet tooth, the chocolate martini is a good option. The service is wonderful here whether you sit indoors or out, and you'll certainly enjoy the vibes out there when the warm summer weather takes over.

Luca's Chophouse - CLOSED
Phone number: (810) 603-0380, and location 12793 S Saginaw St, Luca's Chophouse is an absolutely stellar dining and drinking option for anyone out in Grand Blanc. This space is beyond gorgeous and though you pay premium prices here, you can trust that it's well worth it. The seafood and steakhouse entrees are nothing short of amazing. Even the simple wedge salads are flavorful and fresh and worth nothing! The filet topped with crab is our top recommendation here and you cannot go wrong with the tiramisu for dessert. They even have calamari, which is hard to come by around here. The veal fichi is also a nice option and the chophouse wedge is great for your salad.

Da Edoardo North
Found at 8185 Holly Rd, Da Edoardo North is one of the greatest Italian restaurants around and such a great option when you're out and about in Grand Blanc with Party Bus Flint. This is fine dining at it's finest! It's really a beautiful space and it seems that all of our party bus customers feel very much at home here. The outdoor seating is just gorgeous too. They have a huge menu of classic Italian favorites to choose from and a very impressive wine list too. Top recommendations include pizza florentine, petto di pollo al vino bianco con limone, and tortellini marcella hazan. Our favorite is the squash ravioli. Even though this is a fancy place that people love to go for dates, it's also a great family restaurant if you're out celebrating a birthday or some other occasion together. The kids will love the pizza! Well, everyone will the pizza if we're being honest! Their phone number is (810) 694-1300 so give them a call if you want to order carry out or reserve a table for your group.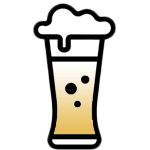 Little Joe's Restaurant
11518 S Saginaw St houses the wonderfulness that is Little Joe's Restaurant. And (810) 694-8391 are the digits of their telephone number. This bar and restaurant is a very cozy spot to enjoy some absolutely amazing food in the company of your good Party Bus Flint friends when you're in the Grand Blanc area. The pastas that are served here are so delectable, with yummy meats and veggies, cheeses and sauces. So indulgent! The lasagna is also a prime choice if you love a rich and creamy slice of homemade goodness. Our favorite thing to order here is the baked mac and cheese with their fresh bread sticks. Yum! And to drink, we love a cold beer with our food, and the local brews that are featured here are a real delight, and their whiskey sours are made with the traditional recipe and they're amazingly tart and refreshing! Our favorite salads are the spinach and feta and of course the barbecue chicken salad.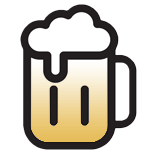 Crossbow Inn
The home of the famous Crossbow Inn is 11310 South Saginaw. This is one of the longest standing restaurants in the Grand Blanc area. Our customers love the fact that this place has been going strong for decades and that their quality never wavers as time goes by. They have a wonderful lunch and dinner menu that is filled with all the traditional "bar and restaurant" type foods, all of the highest quality, and all just packed with a huge amount of flavor. The fish and chips is another great traditional dish. The one-third pound Nottingham burger is probably our favorite thing on the menu, so delicious with the melted Swiss cheese. The monte cristo is a very popular item here as well. Need a number? Their's is (810) 695-0720.
Grand Blanc Zip Code or Zip Codes: 48439, 48480
For pricing inquiries or further questions: please give us a call at 810-201-4794.