Chilangos
Most people love Mexican food, but even those who aren't the biggest fans will find something they'll like at Chilangos - yes, it's that good! This place truly is awesome when it comes to great guacamole and chips. Seriously, people rave about the guac! For authentic Mexican cuisine in Jackson, you just can't get any better than Chilangos. If you like burritos, try their giant burrito - it's huge! No alcohol. Dine in or carry out for an authentic Mexican experience. 1020 E Ganson St is where you can find it.

Evanoff's Food & Cocktails - CLOSED
Get over to 148 E Cortland Ave! This is a very nice place to come and enjoy great food and great drinks. We really love the Martini's because they are so inexpensive, and so delicious. It's not pricey, it's actually kind of divey, and that's exactly what we love. Really, who doesn't love cheap drinks when they're made this good? Dive or not, it's still very warm, inviting, and nice. Stop in Evanoff's for a fun night out or dinner with the family!

Chip's Place
Located in the beautiful Jackson YMCA, you will find Chip's Place. This is our favorite place to go for BLT, soup, and even delicious, flavorful coffee. The tomato and broccoli soups are warm and creaming, perfect for a chilly day! Our favorite soup is the stuffed green pepper soup. The service is friendly and welcoming and the atmosphere is comfortable and cozy. You'll love to eat and drink at this great local cafe! Be sure to go to 127 W Wesley St.

Pickle Barrel Deli
Pickle Barrel can be found at 156 W Michigan Ave. This fantastic local deli is a great choice when you're out and about in Jackson and in the mood for food. Great specials and yummy sandwiches make this a popular eatery for the locals. In addition to classic deli sandwiches, Pickle Barrel has some delicious pasta salads and amazing pastries! With such a variety, Pickle Barrel Deli is a great local choice for any meal.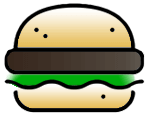 Pryor's Place Restaurant - CLOSED
One of our favorite restaurants in all of Jackson is Pryor's Place Restaurant. This is a very nice Jackson restaurant where you can go to relax and to have a good meal. Pryor's serves up hot breakfasts with a variety of omelets, and several lunch and dinner options. You can enjoy any meal with crispy hot fries and a fresh garden salad. Pryor's is a great family restaurant! Pryor's Place is located at 1701 Mitchell St.
Jackson Zip Code or Zip Codes: 49201, 49202, 49203, 49204
For pricing inquiries or further questions: please give us a call at 810-201-4794.