Midway Bar
11935 E Lennon Rd, (810) 621-9925 are the location and phone number of Midway Bar, an absolute classic in the Lennon part of Party Bus Flint's service area. This is a classic neighborhood dive bar, although they've recently done some renovations, including switching out their old fashioned TVs for flat screens and adding a fresh coat of paint to the walls. Nice to see them keeping things fresh! They have great live music on the weekends, and if you're there during the week you can enjoy the juke box as well as fun karaoke nights. You will definitely enjoy noshing on juicy burgers and drinking ice cold beers all night long here. This is the epitome of good bar food. Tons of fun is always ready to be had.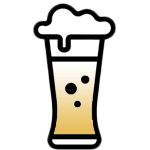 Bar Louie
4360 Miller Road, Flint, MI is where you'll find Bar Louie, and (810) 600-1500 is where you'll reach them. This is a chain bar and restaurant that does not feel like a chain. A very popular after-work hangout, this one's also a popular choice with our customers because it's just a fantastic restaurant. There's always a table available and they can easily accommodate large groups! Bar Louie has got all your favorite bar and restaurant foods for your total enjoyment. The buffalo flat bread is a super tasty choice for anyone that wants an incredible food experience. The dollar burger night is an absolute blast and so affordable, and they go so well with their delicious tots. The pear salad is a standout item here and we love the carrot cake for dessert. Great service and awesome vibes overall! You can use the number mentioned previously to call them for more info or group reservations if needed.

Nick's Hometown Grill
Located at 102 North Saginaw, Nick's Hometown Grill is one of your smartest lunch options in the Lennon area when you're out and about with Party Bus Flint! This is a home place, as the name implies, with a comfortable vibe and home cooked food just like Mom makes! We particularly love their super fresh salad bar where you can load up on tasty and healthy goodies. The surf and turf is the standout item on the menu and we think it's well worth the price. The service that you receive here is nothing short of top notch. The ambiance is cozy and the atmosphere is clean. You'll also be quite shocked at how low the prices are for just about everything here. We could go on and on about everything! Just love it here. If you need to reach Nick's, you can do so for more info at phone number (989) 288-6400.

Italia Gardens
G3273 Miller Rd is the location of Italia Gardens, and if you're in the Lennon area with Party Bus Flint and craving really delicious Italian food, this is certainly the spot for you. It's true that this one is a chain, similar to Carrabba's, and though we shy away from recommending chains, this one really accommodates our party bus customers so well. The barbecue chicken pizza is one of the most beloved choices amongst our groups that go there and they also always rave about the fettuccine Alfredo. We loved baked cheesy dishes, so it will come as no surprise that the baked manicotti is our favorite menu item - after the pizza, of course! We can personally vouch for the fact that the meat sauce is delectable. And don't forget that garlic bread! Superb service here too! Oh, and for dessert? The tiramisu is insanely good! You can get more information by calling phone number (810) 720-4112.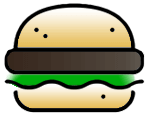 Beef & Barley - CLOSED
At 2055 S Linden Rd, you'll find Beef & Barley, one of the best bar and grills in the area. If you are craving a hamburger and a beer, this has got to be the place for you. If you've got a craving for something different, then this is also the place for you! The avocado egg rolls are outstanding, and the penne pasta is Italian food done right. The pizza and the delicious fried mushrooms are even more of the shining stars of their incredible menu. They run it very well and they always have a great selection of craft beers, many of which are Michigan brewed. Try the dip trio, and maybe combine that with some pizza for dipping, and you'll be in paradise! Oh, and we also love the southwest spring rolls too and we can't get enough of the breakfast of champions burger. Every time we list one thing we love at Beef and Barley we're remind of another! Their phone number is (810) 715-5720.
Lennon Zip Code or Zip Codes: 48449
For pricing inquiries or further questions: please give us a call at 810-201-4794.