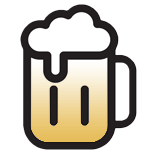 Joe's Garage Sports Pub
6468 W Vienna Rd is the address where you can find Joe's Garage Sports Pub. This is a Montrose favorite. Part diner, part bar, this place really blends two worlds together seamlessly with a very cool automotive theme. They keep it super clean and tidy here and that's something that we definitely appreciate. The 80s music that they often play here is a major perk as far as we're concerned. Their food is simple and delicious - but don't be fooled by the word simple, because this is incredibly flavorful food! The pizza and cheese bread are the musts, if you ask us! Everything is made from the highest quality ingredients and there's a lot of variety on their menu. There is truly something for everybody, to say the least! Their phone number is (810) 686-1100.

Lucky's Steak House
Lucky's is a very popular local steakhouse located at 11451 North Linden Road in Clio, MI, and reachable by phone at (810) 686-8600. You'll definitely want to consider how popular the place is and know that the waits can be long on the weekends, so calling well in advance for your party bus group is a very good idea. The coconut shrimp is a very upscale food choice and the chicken parm is a pouplar dish as well. Thirsty? Their cosmos are absolutely next level. If you're partial to martinis, their Grand Martini certainly is grand. Even if you are faced with a wait here, know that it's well worth it. Our top recommendations? The chicken Caesar salad, the prime rib, the asparagus, and the martinis and Manhattans to go along with all of it!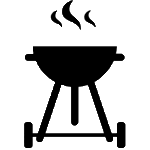 Oscar & Joey's Roadhouse
12027 Dixie Hwy is the home of Oscar & Joey's Roadhouse and the phone number of O&J's is (989) 624-9349. The name makes us think it would be an off-the-beaten-path dive bar, and in fact it does have a dive bar vibe, but the food is on a whole different level, including wild game, pumpkin bread with maple butter, and other such gourmet goodness. Even the simple hamburgers are a delight here and their seafood selections are also very delicious. The hand cut fries and perch dinner is our meal of choice, but we're also pretty partial to their BBQ. For classic bar food, the bacon tots are pretty solid. For something unique, try the dill salmon. We love the cabin feel and the old fashioned service. We think you're gonna have a great time here!

Beamers
11850 Gera Rd is the location of Beamers. One of the favorite sports bars in the Montrose area for our Party Bus Flint customers, this is a must-visit if you love great food and delicious beer. They feature Boar's Head meats here (all natural, hormone free, etc.) and the deli sandwiches are just out of this world. The pastrami is our personal favorite, but you can't make a wrong choice here. The ham and bean soup is a warm bit of comfort, and we love it paired with their famous pastrami sandwiches. The nachos are fresh and satisfying, and their burgers and flat breads are just a few more of their incredible menu items. The bar area is just perfect for party bus groups and the friendly service makes it even more so. They offer carry out services, so if you're hungry on the go, call Beamers by dialing (989) 244-6345.

Layton Corners Bar
4004 Peet Rd is the home of Layton Corners Bar, also known as Big Joe's of Layton. A super cheap and yet very good bar, this is a smart stop if you're looking to save money and still get a good buzz going during your Party Bus Flint trip in Montrose. This old fashioned watering hole is really a beloved place for so many of the locals and it's about time that you discover it too. Conveniently located on the corner of Peet and Lincoln, this is an easy place to stop but not an easy place to leave! You'll want to hang out there all night, till last call and beyond. Wonderful service, great food, good stiff drinks. Very highly recommended to our Montrose travelers. (989) 845-2120 is the number you can call them at if you need anything.
Montrose Zip Code or Zip Codes: 48457
For pricing inquiries or further questions: please give us a call at 810-201-4794.