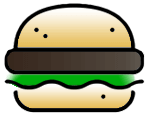 Mountain Inn Food & Drinks
At 8078 N Dort Hwy, you'll be able to find the beloved Mountain Inn Food & Drinks, an absolute Mount Morris favorite for our Party Bus Flint customers who travel in this area. This is a great sports bar and restaurant where you can indulge in all your favorite bar fare and watch the game on TV. They've got Keno here if that's your bag and they also offer a very nice outdoor seating area in case you'd rather escape into the summer warmth and enjoy your burgers and beers out there. There is a ton of space here for your larger party bus groups and they've truly got some of the best service in town. You can reach them at phone number (810) 686-4820.

Gillie's Coney Island
6524 N Dort Hwy is the home of Gillie's Coney Island, a place that is so far beyond a classic in the Mount Morris area that you'll want to make a major priority of visiting here when you're with Party Bus Flint. Gillie's phone number is (810) 686-1200. Now that you have a way to find and contact them, let's talk about why we love this place. Gillie's is open late, so it is a very popular after-bar hangout, but it's a great place to nosh all day long. The cool and unique decor, the delicious coneys and chicken strips, the yummy burgers and breakfasts... we could just go on and on. Lots of room for groups, outdoor seating, TVs, and even wi-fi. No alcohol here, but again, as it tends to be an after-bar hangout, that only makes sense.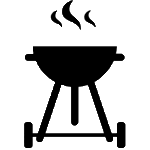 Clio Roadhouse Bar & Grill
In nearby Clio, at 2183 W Vienna Rd is where you'll find Clio Roadhouse, our favorite bar and grill for satisfying comfort food. This place is is a Mount Morris favorite and a place that's always pleasant to visit when you're traveling with Party Bus Flint. This is a burger haven with tons of option sfor toppings and even buns, and of course always cooked to your preference so you can get customized burgers to nosh on, just huge and delicious with very affordable prices too! Very smart for the budget-conscious Party Bus Flint traveler. Which burgers do we recommend most highly? The Muth, The CL-10, The Genesee, The All American, and of course The Turkey Jack! Let's not forget to mention The Mamma Mia with mozzarella, pepperoni, sauteed mushrooms and onions, and pizza sauce. So good! If you'd like to order some great food to go, or perhaps reserve a table, you can call up Clio Roadhouse at (810) 564-2200.

Roma Pizzeria & Restaurant
G5227 N Saginaw St is the home of Roma Pizzeria & Restaurant, a Mount Morris hangout that Party Bus Flint customers adore and we think that you will too. They've been going strong for so many years and we think it's an absolute gem. Roma makes some of the best pizza, we love the hand made crust and the generous amount of toppings on every pie. The Chicago style deep dish pizza will absolutely blow your mind, and we'd also very highly recommend the Godfather sub! Those are the highlights but you cannot go wrong with anything that they offer here. The hours are pretty decent too, open til 10 on Sun-Wed and until 11 on Thu-Sat. Always a great place to visit when you've got a hungry party bus group. Stop on in and eat or call (810) 787-1061 to order a fantastic pizza to enjoy at home.

Tom Z's Original Coney Island
3010 N Saginaw St is the home of Tom Z's Original Coney Island, an essential Coney Island that gets everything right in every possible way. When Party Bus Flint travelers get out and around in Mount Morris, this tends to be one of their top destinations. There are lots of televisions here so you can keep an eye on the game no matter where you're hanging out and mingling! The service is always good here and the food is super cheap. Very clean environment and a pleasant ambiance all day and all night long. Tons of desserts to choose from too for those who have a sweet tooth! You can reach them easily at phone number (810) 787-1111.
Mount Morris Zip Code or Zip Codes: 48458
For pricing inquiries or further questions: please give us a call at 810-201-4794.