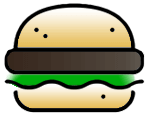 Brick Street Bar & Grill
Brick Street Bar & Grill is located at 1223 East Grand Blanc, and if you asked us, we'd tell you it's one of the very best bars and restaurants in the Mundy area. Their phone number is (810) 603-2114. The small town vibe combines so perfectly with the high class food that is served here. They've got some of the best Thai lettuce wraps that you will ever taste and you'll definitely want to try their delectable coconut shrimp or the scallops! The stuffed mushrooms are nothing short of amazing and we're huge fans of the filet mignon too. The fresh grilled vegetables and mashed potatoes are our favorite side dishes when we order a steak for dinner, although we are partial to just enjoying a refreshing cocktail with the flat breads. In the summer months, the outdoor seating is beautiful, and the interior is very romantic for those special dinners with your significant other.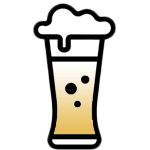 Bar Louie
4360 Miller Rd is the location of Bar Louie, a wonderful chain restaurant and bar that is so popular with the after-work crowd in Mundy as well as our Party Bus Flint party goers. It's very convenient because there's so much space here for larger party bus groups and there's such a large array of choices on their plentiful menu. For breakfast, their tater tots with eggs is a hearty choice. The pizzas and burgers seem to be the favorite items among our groups and they also rave about the delicious tater tots. The service is fast and the ambiance is good, with a very clean and tidy well-kept atmosphere. Simple, straightforward, and good, we can't not recommend this place! You can reach this Bar Louie location at phone number (810) 600-1500.

Redwood Steakhouse
5304 Gateway Center Drive in Flint is the home of Redwood Steakhouse, one of the very best restaurants in and around the Mundy area, ideal for your Party Bus Flint travels in this vicinity. The hunting lodge vibe is just awesome, complete with trophy animals on the walls. The sashimi tuna appetizer is one of our favorite options here and we're also huge fans of their salads and steaks. The grilled salmon with tomato and rich butter sauce with a side of mashed potatoes is a cross between a light seafood meal and hearty comfort food. We love it. Even more, though, we love the desserts! The desserts are amazing, delicious, rich, and sweet. But we can't forget to tell you about the drinks! The beer samplers are wonderful and very smartly priced too. Did we mention that they make their own craft brews here? Beyond impressive and definitely worth checking out. Lots of room for groups and open reasonably late, until 10:30 most nights and until 11:30 on Fri-Sat. Note that they close up earlier at 9 on Sunday nights. You can reach this one at phone number (810) 233-8000.

The Laundry
At 125 W Shiawassee Ave over in Fenton, you'll find The Laundry, a French restaurant and bakery that is so beloved in this area, it's almost considered the prime destination in and around Mundy! There's often a long wait here, so we highly recommend calling well in advance for your Party Bus Flint groups. For every meal of the day, you can enjoy fine food at The Laundry. The eggs Benny is a great start the day but the loaded scrambles are another great breakfast dish, but our favorite are the fluffy pancakes! For later meals, the pork shank osso bucco is so heavenly, there are just no words for it. The pastries are provided by Zingerman's and they are absolutely amazing. The quiche du jour is always a great breakfast or brunch option. We love the real French onion soup and the aglio e aioli. Literally every item on the menu comes highly recommended! Get in touch with them at phone number (810) 629-8852.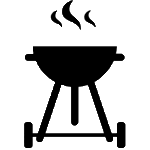 Table & Tap
555 S Saginaw St houses Table & Tap, an awesome barbecue restaurant and bar that makes a perfect destination for your Party Bus Flint travels in Mundy. They've got a whole lot of wonderful brews on tap here and a huge array of food that will satisfy every single person in your party. The pork egg rolls and chicken egg rolls are absolutely delicious and we highly recommend the chili. We also recommend their hand crafted pizzas, loaded with fresh toppings and fresh flavor! The outdoor seating is always a nice choice in the spring and summer months. Happy hour prices are just great. Best nights are Thursday, Friday, and Saturday, but an awesome experience any night of the week. You can reach them for additional information at phone number (810) 250-3631.
Mundy Zip Code or Zip Codes: 48439, 48451, 48473, 48507, 60607, 60626, 60640, 60660
For pricing inquiries or further questions: please give us a call at 810-201-4794.