Sassy's Norway Bar
8823 Avoca Rd is where all of the great food and drink are in Avoca! This is a fun bar, very relaxed, very chill, very good atmosphere that makes it perfect to relax with friends and have a drink during the week or the weekend! It's always a fun time here. The people are nice, and easy to get along with, and the beer is always flowing! This bar has some of the highest ratings of any bar in the area, becoming an instant favorite of everyone who visits! Stop in and see why! Any night out isn't complete without a stop here!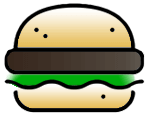 Club 21
8385 Lapeer Rd is where you will find Club 21. So yeah, the food is great, and so are the drinks, but we have to say that the best thing about Club 21 is that they have an amazing staff, that is very fun, energetic, and full of life. The prices are very low, which is great for anyone looking to have a full night out without skimping on the drinks! Our party buses have taken several groups to this popular club for nights out.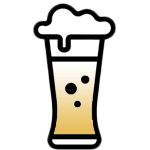 The Cobblestone Bar & Grill
Get your Cobblestone on at 8504 Lapeer Rd. Cobblestone is the best bar in the area, with a great selection of beer on tap. They have all your favorites, from Bud to Miller to Coors, Blue Moon, Sam Adams, Guinness, and more! And at such low prices, you can enjoy as much as you want. This bar is a very casual, no-pretences type of place where you can be yourself, relax, and have fun. Service is very friendly and welcoming here. It's one of our favories and w'ere sure it will be one of your favorites as well!

Boomer's Tavern
Boomer's Tavern is located in the Memphis Hotel at 35005 Bordman Rd. By far the best thing about this tavern are the friendly owners, who are dedicated to quality service. The food is here is fresh and delicious, and the beer is always cold. It's one of our favorite local spots to get a drink and bite to eat. If you like home cooked meal, you'll love eating at Boomer's. It's a great place to enjoy great times.

Jimmy C's
Get over to 8216 Lakeshore Rd! This is a really great place to get liquor for your party, event, or night out. The prices are reasonable, and the booze selection is always good. Whenever we have party bus groups who want to get a few drinks for the ride, they ask to stop at Jimmy C's. All in all, it's a really great place to get a good bottle or several!
Port Huron Zip Code or Zip Codes: 48420
For pricing inquiries or further questions: please give us a call at 810-201-4794.