Leo's Coney Island
The best coney in Royal Oak is at 110 S Main St. Leo's has a huge menu of food options, from breakfast to lunch and dinner, coneys, pitas, fresh salads, Greek specials and so much more! Yummy desserts and even a great kids' menu are all available. You'll love dinner with the family or a casual lunch with friends at this popular coney island. They're open 24 hours, so if you're craving a plate of hot French fries after you leave the bar you can head on over to Leo's!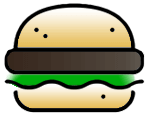 Burgrz
If you like burgers, head to 410 S Main St. A creative menu and a good selection of beer and wine make this a great Royal Oak restaurant. Burgrz is a family owned establishment with two Michigan locations for your convenience. Prices are good and the menu options are plentiful. The veggie and black bearn brugers are both great options, and their waffle fries are some of the best we've ever had. Try a black bean burger with avocado and a side of waffle fries - absolutely delicious!

Cantina Diablo's
100 S Main St is where you're going to find Cantina Diablo's! They specialize in great Tex-Mex and have a sports bar vibe with plenty of large TVs so you can catch the game while you have drinks with friends or dinner with the family. The tortilla soup is really good; it's very bold and has a kick to it. The service is friendly, and the great staff here is sure to make your time at Cantina Diablo's very enjoyable.

Tequila Blue
Come to 526 S Main St to enjoy Tequila Blue! Any time you find yourself out in Royal Oak and with a hankering for some hot, fresh Mexican cuisine and a Margarita, we suggest making your way to Tequila Blue, Royal Oak's premier upscale Mexican restaurant. Authentic Mexican food and a variety of appetizers and drinks is what you'll find here, and it's all at reasonable prices. The atmosphere is quite nice, while remaining casual. It's a great place for groups, so consider coming for dinner if you're out with a large groups as they're very accommodating.

Detriot Dogs
The best hot dogs in Royal Oak are located at 200 5th Ave. Seriously, this place receives some of the most rave reviews of any hot dog joint The service is so friendly, you can walk in and feel so welcome at this great local business. They really bring authentic Detroit vibes into Royal Oak and offer a unique dining experience. The food is very cheap, making it a great choice when you just want something quick.
Royal Oak Zip Code or Zip Codes: 48067, 48068, 48073
For pricing inquiries or further questions: please give us a call at 810-201-4794.