Dave's Pizzeria & Family Restaurant
At 8013 Miller Rd, you'll be able to find Dave's Pizzeria & Family Restaurant, a Swartz Creek classic that all our Party Bus Flint customers just love. Everything is very reasonably priced here so you won't have to pay an arm and a leg to have a great meal with your family and friends. There's often a very long wait here, so you may want to call well in advance for your group, but even if you choose to just deal with the wait (after all, you'll be waiting in a cozy party bus!), it will be well worth every minute. There is indeed more than enough room for you and your party here and they've got so many ooey gooey pizzas for you to choose from once you get in! Love it! You can call them up at 810-635-3030.

China Star
9061 Miller Rd houses China Star, a Swartz Creek favorite for all of our Party Bus Flint customers who love a great Chinese meal served piping hot and delicious. Whether you choose to dine in or enjoy this delectable Chinese food on the party bus, you're sure to fall in love with the carefully cooked concoctions that are offered here. We love the fact that they do not use MSG at all and that everything is still so fresh and flavorful without it, and just that much healthier! Those looking to watch their calories will enjoy the diet menu too. China Star gets mad love from us and from all of our Party Bus Flint customers! Give them a call at 810-630-8889.

B&T Pizza Plus
Another one of our favorite pizzerias in the Swartz Creek area is B&T Pizza Plus, located at 9061 Miller Rd. This is a Party Bus Flint classic and so many of our customers and parytgoers have requested it as a destination over the years. These are old fashioned hand-tossed pizzas, just the way you love 'em! They've also got amazing ribs that will blow any barbecue lover's mind, fish and chips that's made from a special family recipe, and lasagna that is absolutely amazing like what you'd get from an upscale Italian restaurant! The salads are also really excellent here and you might want to grab one to enjoy on the party bus! Call them for info at 810-635-3888.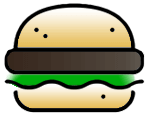 Country Carriage Restaurant
At 9237 Miller Rd, you'll find one of the very best breakfast eateries in the Swartz Creek area, Country Carriage Restaurant. We're absolutely in love with the incredible omelets that they serve here, and if you're a lover of biscuits and gravy, you'll really adore the ones that they make! So fluffy and good and served with a generous side of sausage gravy... so good you could eat it all by itself! There's definitely a whole lot of room here for your Party Bus Flint groups, but they'll appreciate you calling in advance to make sure that they reserve some tables for you and so you avoid a long wait. You'll be able to reach them at 810-635-2431. We love this place!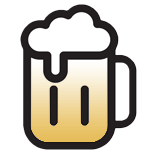 Hank & Don's Tavern
8006 Miller Rd is the home of Hank & Don's Tavern, an absolutely awesome spot to stop in with your friends on the Party Bus Flint vehicle when you're out and about in the Swartz Creek area! They serve some of the biggest portions in town, which means that you can get your whole group's appetites satisfied without having to break the bank. A definite party bus bonus! Especially for the budget-conscious, which many of our customers are. The hamburger and a beer seems to be the go-to item here, but we'll go out on a limb and also recommend their homemade chicken noodle soup as it's quite impressive and a notch above the standard bar fare! Call this one up at 810-635-7788.
Swartz Creek Zip Code or Zip Codes: 48473
For pricing inquiries or further questions: please give us a call at 810-201-4794.