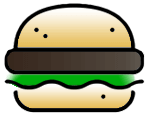 Halo Burger
9130 Birch Run Rd is where you'll find the beloved Halo Burger, and we're not stretching the truth when we say that this is a heavenly location for fast food and hamburgers! The burgers are of course the standout item here and we can't disagree with that, but the thing that really has captured our hearts (and our tastebuds!) is the milkshakes! We love it when they have the eggnog milkshake for the holidays. Talk about a creamy Christmas treat! You will fall in love with it. If you're shopping at the outlets during your Party Bus Flint trip in the Vienna area, this is probably one of the smartest places to stop in to refuel. Call them for info at 989-624-5441.

Tony's I-75 Restaurant
Oh, how we love this place! Located at 8781 Main St out here in the Vienna and Birch Run area, this is the kind of place where you get absolutely amazing portions that no single person could ever chow down in one sitting! Every single item on the menu is huge, including our personal favorite, the burrito, which is effectively the size of maybe a dozen regular size burritos! No joke! The challenge burger is 4.5 pounds of huge burger patties, each one with two slices of American cheese, and a full pound of bacon, plus lettuce and tomatoes, and you even get coleslaw and a full pound of french fries on the side! The bun consists of a whole loaf of bread, freshly baked in their bakery! If you're really adventurous, take that on any Friday after 11:00 AM. Call for info at 989-624-5860.

Uno's Pizzeria
8925 Market Place Dr is the home of Uno's Pizzeria, one of the greatest little sports bars and pizzerias in the land! Party Bus Flint customers love stopping in here for a pizza and an ice cold beer or two, and they especially enjoy sitting in the bar area to watch some football or whatever the big game of the day is on their big screen TVs. The deep dish pizza is the go-to item here and we also love the specialty drinks like the martinis and margaritas. Service? Always good. Always friendly. You will always feel at home here no matter what time of day or night that you visit. A great place to fill up and party down! Call for group reservations at 989-624-8667.

Beijing Express
12373 S Beyer Rd is where you'll find Beijing Express, a truly beloved cafeteria style Chinese buffet where you can really fill up without breaking the bank. Your Party Bus Flint crew that's out traveling with you in the Vienna and Birch Run area will absolutely adore the crisp and clean atmosphere here and the fact that you're able to serve yourself instead of waiting for someone else to bring your food to you. There are pounds and pounds of delicious food to enjoy on an all-you-can-eat basis, including your indulgent favorites like General Tso's chicken and sesame chicken. We love the veggie lo mein too! Call this place up for more info at 989-624-5217.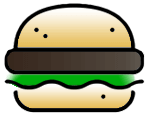 A&W at the Outlets
12200 Market Place Dr houses A&W at the Outlets, another one of our favorite places to refuel when we're shopping at the outlets, and it should be a favorite of yours when you're living it up out here in the Vienna area with Party Bus Flint! Any A&W location is always a blast, but this one's particularly special because they have to serve such a large number of people so quickly every single day. The footlong coneys are the standout item as far as we're concerned, and many really enjoy their burgers and chicken nuggets too. The root beer float is the old standby when it comes to your drink, but try the root beer freeze too if you haven't yet! Call them up at 989-624-2155.
Vienna Zip Code or Zip Codes: 48420
For pricing inquiries or further questions: please give us a call at 810-201-4794.