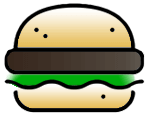 Hummingbird Restaurant
6820 S. Cedar St is where you're going to find Hummingbird's! Located in the Causeway Bay Hotel and open early for breakfast, Hummingbird's is a convenient and delicious way to start your day with a hot meal while visiting Lansing. There's a very comfortable atmosphere here, and the beautiful view from the many windows lets the sunshine pour right in. If you're planning a visit to Lansing, we recommend the Causeway and Hummingbird's!

INGcredible
INGcredible is located at 1500 W. Lake Lansing Rd. This place is one of the best places to eat in Lansing! INGcredible is a super fast and super fresh Chinese food restaurant where the dishes are authentic and delicious. Absolutely loved by all who go, this is some of the finest Chinese cuisine you will ever have! You're sure to become a regular after just one visit, the food is that good. They have a variety of lunch and dinner specials and value meals so no matter what your budget you can enjoy some fresh, delicious food. We hear the Wonton soup is especially good!

La Senorita Mexican Restaurant
The best Mexican restaurant in Lansing is located at 2706 Lake Lansing Rd. La Senorita Mexican Restaurant is our absolute favorite Mexican food place in the area. They serve up some of the most authentic food, notably their fajitas! The portabella fajita is especially delicious! They also offer a full bar here, so you can have a refreshing Margarita with your tacos! Decadent desserts as well, like the fried ice cream! Meal time is a total fiesta when you eat at this great restaurant!

Jersey Giant Subs
If you like to get big subs without spending a ton of money, you'll find yourself in the sandwich shop of your dreams at Jersey Giant Subs. Prices are low and the subs are huge. You can get an 18" sub here! That's huge! Many say that what really makes a sandwich great, is having fresh, yummy bread, and that's exactly what you can expect at Jersey Giant. People rave about the bread here and after one bite you'll totally understand why! You can get it all at 3700 W. Saginaw Hwy.

Kathy's Pier Delight
It's simple, it's cute, and it's fun to get some great ice cream, and slushies. They have a unique menu with options like the bubblegum slushie, which you'll love if you're any kind of bubblegum fan. But we especially love the apple slushie, it's sweet, refreshing and fruity. Slushie's aren't all they have though, they have all kinds of sweet frozen desserts. You can't beat this as a summer dessert spot if you're enjoying some time in Lansing! 6320 Park Lake Rd is where it's all happening
Lansing Zip Code or Zip Codes: 48915, 48933, 48921
For pricing inquiries or further questions: please give us a call at 810-201-4794.